BACK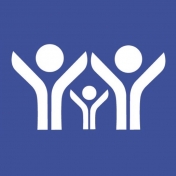 Program Details
Great Gala for the Children
With Verónica Varano as hostess, top level artists from Argentina, USA, Australia, Mexico, Cuba, Chile, Uruguay, Spain and England will participate. Also, Sebastian Wainraich will be in charge of an exclusive interview to Julio Bocca, going live from Uruguay.
The Great Gala for the kids is an extraordinary cultural event, in full benefit of the three organizations that are getting together again with the aim of raising funds. These funds will be allocated to finance supportive programs of the NGOs; thanks to them food, education, health and scholarships are granted to more than 2200 children in vulnerable situations and to their families..
By now, the confirmed artists that will be present are: Marianela Nuñez, Diego Torres, Adriana Varela, Patricia Sosa, Sandra Mihanovich, Tute Humor, Ciro Tomayo, Ballet de Santiago (Chile), Natalia Berríos and José M. Chido, Washington Ballet (USA), Gilles Delellio y Gian Carlos Pérez, National Dance Company Mexico, Ana Elisa Mena y Roberto Rodríguez, Queensland Ballet (Australia), Yanela Piñera and Camilo Ramos. National Dance Company Spain, María Muñoz and Álvaro Madrigal; Polish Nationale Ballet, Elisabetta Formentor and Ryota Kitai, National Ballet of Cuba, Annette Rodríguez y Danny Hernández, Permanent Ballet of Teatro Colón: Camila Bocca, Alejo Cano, National English Ballet. Moreover, during the live streaming we will receive greetings from abroad: Paloma San Basilio, Gabriela Sabatini, Ágatha Ruiz de la Prada, and others.
It is worth mentioning that the artists are only participating in solidarity with the cause and they get together with the only aim of contribuiting to the Great Gala for the Children and making it an unforgettable moment that goes on expanding even now, with more and more people joining to help the most disadvantaged today.
The Great Gala for the Children has been granted with the Premios Daia 2019, a prize in the category "Art and culture", and for two consecutive years, it has been declared of Cultural Interest by the Government of the City of Buenos Aires.
The event is sponsored by VonHarv - Banco Itaú - Otowil - Skytel - Kaufer
Additional information and ways of helping: www.grangalaporlosniños.org
Save the Date:
• When?: Saturday 24th of October, 7 pm. Where?: Youtube live.
• Sign up to get the complete program schedule of the Gala at www.grangalaporlosniños.org
This event is open and free for everyone
WATCH THE GALA AT:
http://www.grangalaporlosniños.org
YouTube: https://www.youtube.com/channel/Gala por los Niños Evento
Facebook: https://www.facebook.com/GranGalaPorLosNinos
Instagram: https://www.instagram.com/grangalaporlosninos/