Calls for Proposals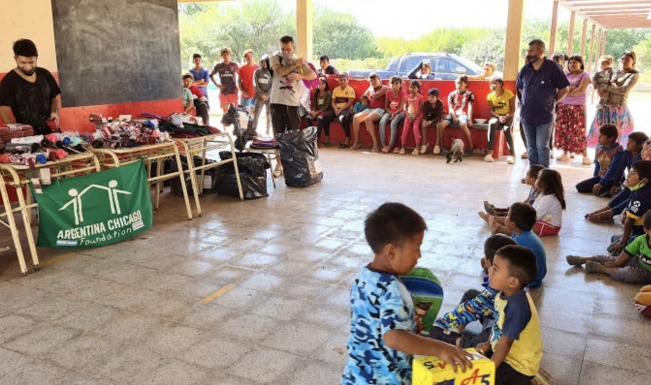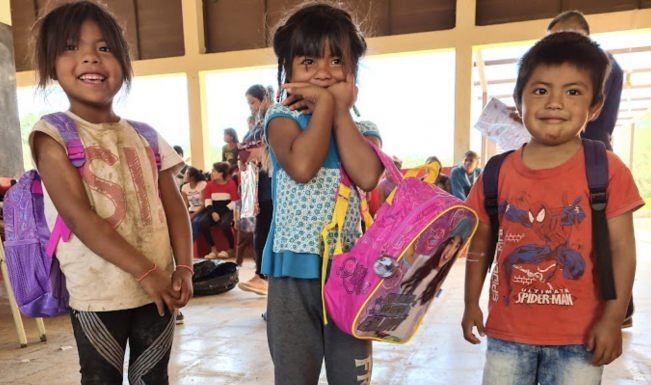 2021 ARGENTINA CHICAGO FOUNDATION

Through the Argentina Chicago Foundation contribution, HelpArgentina donte funds to Redes Solidarias in order to provide school supplies to the students of the primary and secondary school of La Estrella and also to buy school supplies for the students of the school of La Curvita, Salta.

In the month of May, Redes Solidarias volunteers traveled to both localities and personally delivered backpacks, notebooks, complete pencil cases and sneakers to each child. With this they were able to support the return to school of the indigenous students of these schools who had been out of school for a whole year. In the words of the directors of both schools, this donation came at the right time to strengthen the education of all primary and secondary school students, by providing them with the necessary material to awaken their enthusiasm for school and learning. Food was also brought to the 33 families of the indigenous community of La Estrella.
2021 | HELPARGENTINA PROJECTS
GRANO DE MOSTAZA FOUNDATION
Scholarship recipients in Campo Gallo, Santiago del Estero, Argentina.
We were able to improve the quality of life of 4 adolescent women who live in the GDM Foundation house in Campo Gallo. They also participated in the social and emotional skills workshops at the community center, guaranteeing them a scholarship that allows them to have healthy food, personal hygiene products, clothing, supplies and everything they need to establish themselves during the year.


INGENIERIA SIN FRONTERAS
Safe Water - San Antonio de Copo Cistern, Santiago del Estero
The support received for the project has been fundamental for working on the community's water needs. The families were able to organize themselves in order to jointly draw up a schedule of progress, identifying the needs and giving priority to the most disadvantaged families.
People spend several hours a day carrying water to small water tanks in order to have water at home. Access to a rainwater harvesting and storage system allows families to have access to safe water, and also means that they do not have to travel daily to fetch water for their consumption.


SACS | Send a child to school
Supplies + Connectivity = Education
With the funds granted, we were able to assist 4 rural schools in northern Argentina (2 in Tucumán and 2 in Santiago del Estero) to ensure continuity of education during the COVID-19 pandemic.
SACS, thanks to the generous donation, was able to pay for a 6 month internet plan, purchase 2 printers, extra cartridges and many reams of paper to facilitate the process.